I'm trying to be more participatory *Grins* This week I've been all over Some Odd Girl. Earlier this week I did the Live Color Along with Kristy and we did
Mad Hatter Kody
. It's actually a stamp I've had for a while and I've been dying to use. Apparently I just needed an excuse.
This weekend I put him on my April Sketch Challenge card. The Challenge is to make a card based in the following template.
I thought my new Mad Hatter would fit in perfectly.
The papers are SEI and a small portion from the Graphics 45 Wonderland collection (Seemed appropriate). The ribbon is from Websters Pages and reminded me of a fabric measuring tape that Kody would run around using to measure people's heads for hats, and the flags are from Studio Calico.
I used Copics to color and used the colors from the Live Color Along (You can read all about it here on
Kristy's Blog
and see her much better coloring)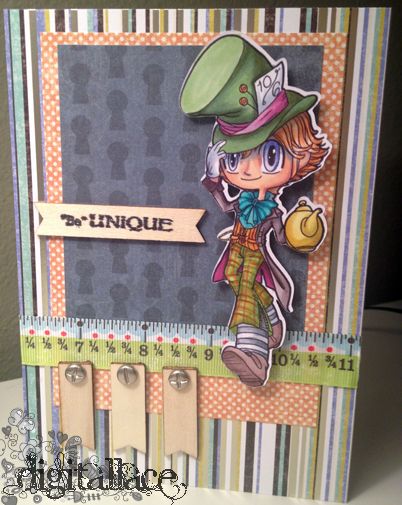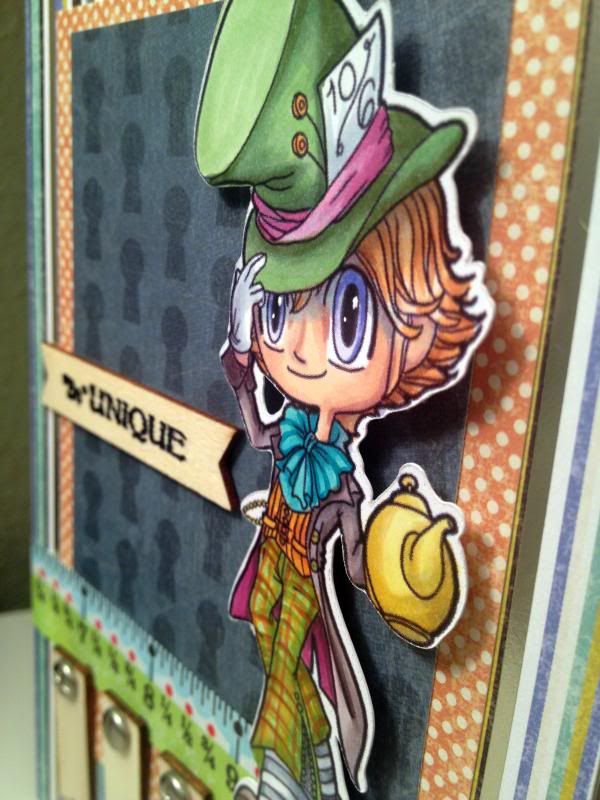 I almost didn't do the Epic Pants. I chickened out at first and just made them pinstripes, but Kristy's came out so cute that I had to try it and I must say, I'm very pleased with the results.